REOPENING OF THE STUDIO ON 6 SEPTEMBER
Take advantage of a 30% discount before July 27 and schedule your photo session later!
Waiting for the shop....
SESSIONS from Monday to Friday!
Come live the unique experience of photo shoots in period costumes with authentic Belle Époque vintage outfits and accessories.
Come live the unique experience of photo shoots in period costumes with authentic Belle Époque vintage outfits and accessories.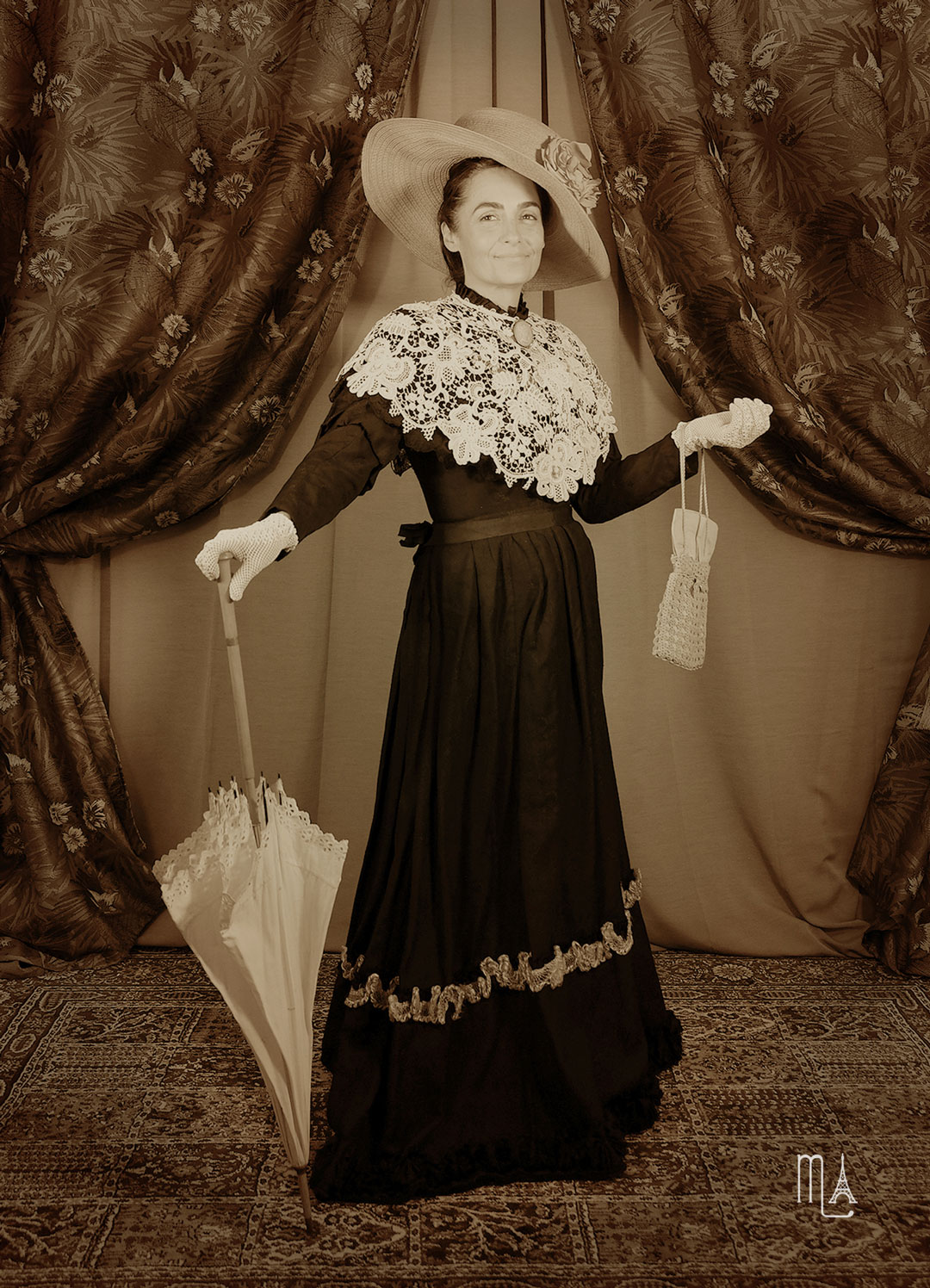 I OFFER (MYSELF) A SESSION!
Discover all the formulas and options with the photo session cards. VALID 1 YEAR.
See the whole life of the studio-
You are my heroes and heroines in the time of timeless photos! Your smiles enchant me. Seeing you reveal yourself in Belle Époque mode fascinates me. I take great pleasure in showcasing you in stagings that reflect your image. Thank you for all these moments of joy and good humour! I am available for all your questions HERE
Display cases by Mademoiselle Louison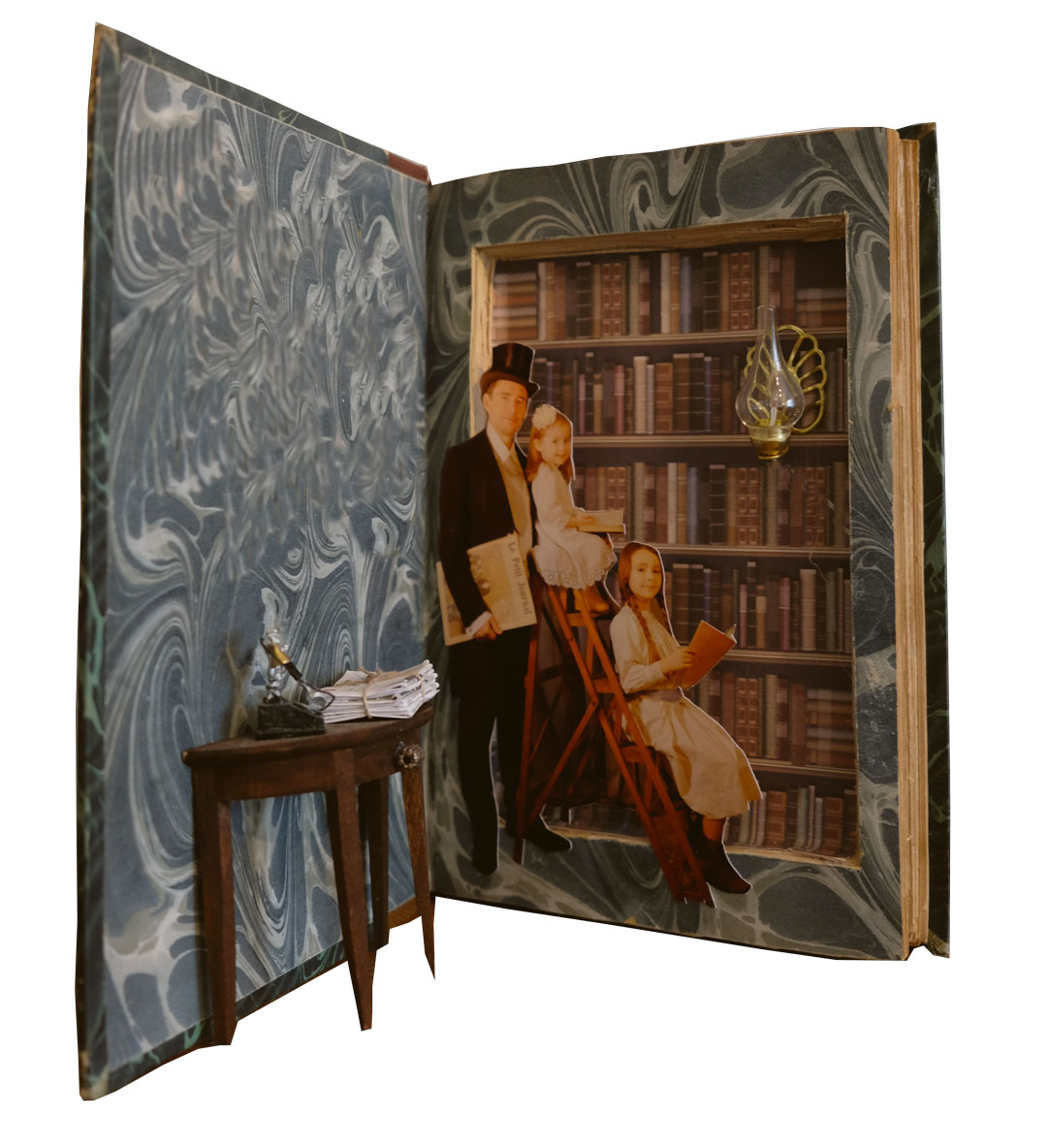 Little book to pose or Little box to hang, the window frames personalised by Mademoiselle Louison give life to your retro 1900* photo portraits.
_
Handmade and customized by Mademoiselle Louison with miniatures, old recycled books or hand-painted wooden display cases.
*Possibility to send your own photos to enjoy without moving.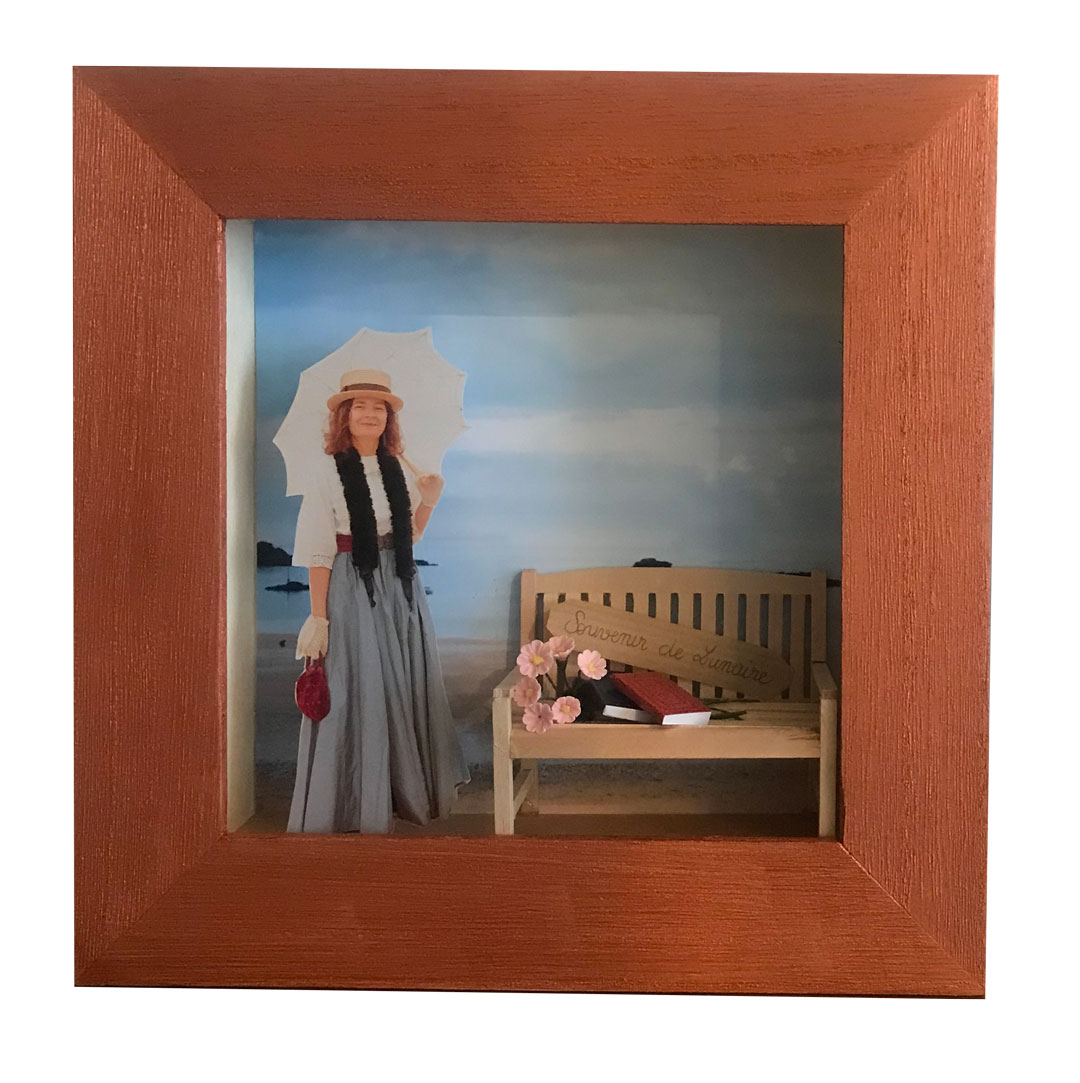 Your 1900s experience
Your photo session in vintage 1900's period costumes, in Paris or Tours. An unusual gift to offer or a unique experience to live!
In Paris, in her studio located a stone's throw from the Jardin du Luxembourg, in Tours in the studio or in the garden, and everywhere outside according to your desires, Mlle Louison provides and chooses the best 1900's outfit for you and makes you experience a relaxed and personalised "Back to the Belle Époque" retro photo session.
In order to keep this unique souvenir, your session includes the "Love Pocket" made by Mlle Louison: your best printed picture in A5 and a little surprise. And of course, the ten photos of your choice, in digital HD version, chosen from all the photos of the session.
The Studio
Vavin district, near the Jardin du Luxembourg, Paris
The Garden - Tours
Paul Bert district, rue Losserand, Tours

A very good moment during which we let ourselves embark on another era, donning with a childish pleasure large feathered hats, lace dresses and satin gloves. All in a charming setting and a relaxed atmosphere. We recommend it!
Juliet R.

I loved this trip in the 1900s accompanied by a bubbly Mlle Louison. The outfits are superb and the photo result tops! Mlle Louison even managed to make me love myself in a hat! Thank you:)
Magali P.

Great time with friends. Mlle Louison has put us all at ease and the portrait is stunning! Absolutely to do.
Maximilian S.

Unusual and in the centre of Paris! We were looking for a special memory for our wedding anniversary, Mlle Louison allowed us to celebrate this in an elegant and atypical way 🙂 We recommend to all banded 🙂
Catherine and Benedict D.

It's not just photos you come to miss Mademoiselle Louison's, but a real experience. In a beautiful apartment in the heart of Paris, everything is brought together for a great leap into the past. We leave a lot of memories engraved in our memories as much as on the film.
Elena and John V.